by Taavi Kuisma on Nov.27, 2009, under Headlines
Hi Y'all,
It's black Friday, that special day following Thanksgiving that also celebrates the start of the Christmas Shopping season. "The term "Black Friday" originated in Philadelphia in reference to the heavy traffic on that day." (Wikipedia). Well, I'm pretty sure folks have started the shopping already way back, but if you haven't here's one reason more to get started.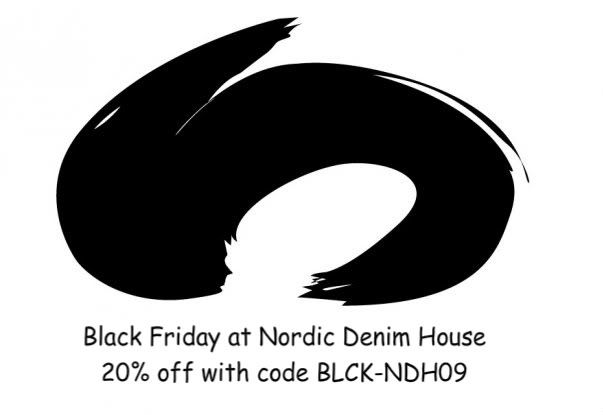 You can get 20% off your purchases from Nordic Denim House by using a special Black Friday -coupon code: BLCK-NDH09
Please note that the coupon code is valid from 27.11. to 30.11.2009.
That said, we will continue making moves and getting ready for the weekend ahead.
Life's great, shining bright even on the Black Friday. Stay fresh and be on a lookout for more updates from the Nordic Denim House.
I'm out, peace.
:Black Friday, NDH, Nordic Denim House, Promotion