by Taavi Kuisma on Jan.25, 2010, under Headlines
Hi Y'all,
I'm continuing on something remy kicked off some time back. Our new weekly edition for the new year "Stuff to wear…" This week I' introducing to you something special, a duffel bag. But not just any duffel bag, a Finnish vintage duffel bag. Genuine leather travel gear from few decades back. The bag is indeed made in Finland few decades back (I think it was made in the 70′s)  but is still in what I would call prime condition.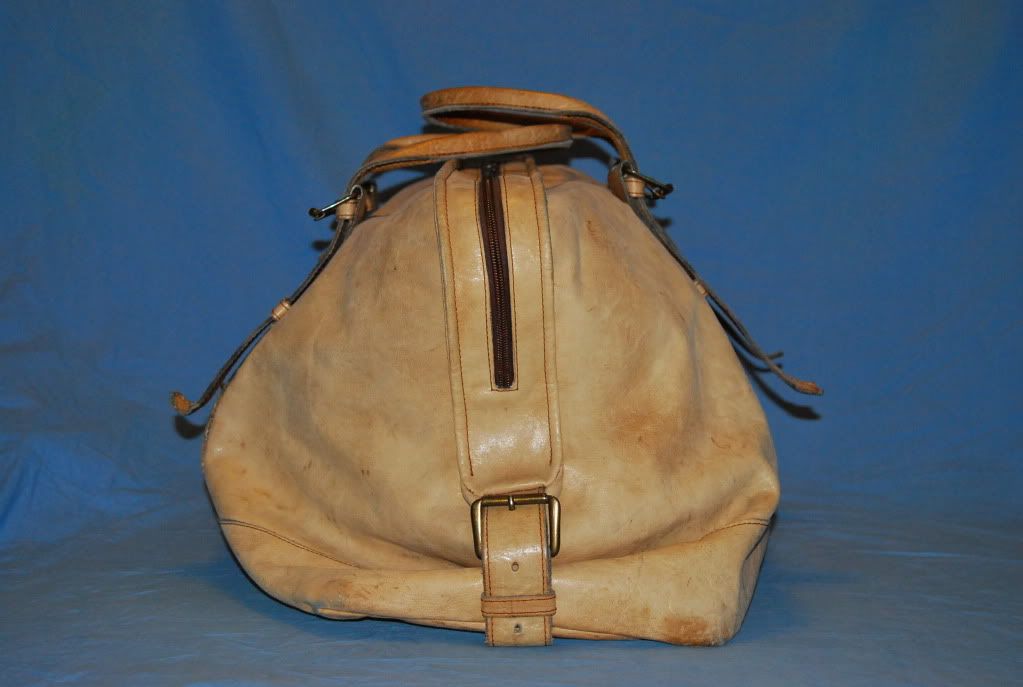 The bag does not only look badass, it's also very handy when traveling. Just the right size for traveling, in my opinion at least. It also has story to it. If you look at the side of the bag (below pic) you can see a hand print on it. This hand print actually belongs to a Mexican taxi driver, who had apparently just finished mechanic work or something because as soon as he had thrown the bag to the trunk of the car the hand print was stuck there and that was 30 years ago. Ain't that something.
Well obviously these are stories I heard from the bag's previous owner (my parents), since back then I was nothing but an idea. But somehow I really find this story amusing to say the least. I adopted the bag a year ago and since then it has traveled with me to here and there, still toughing it out and not complaining. Like a good bag should. A nice vintage bag goes well with other vintage gear like jeans, shirts and shoes. As you can see below, heh.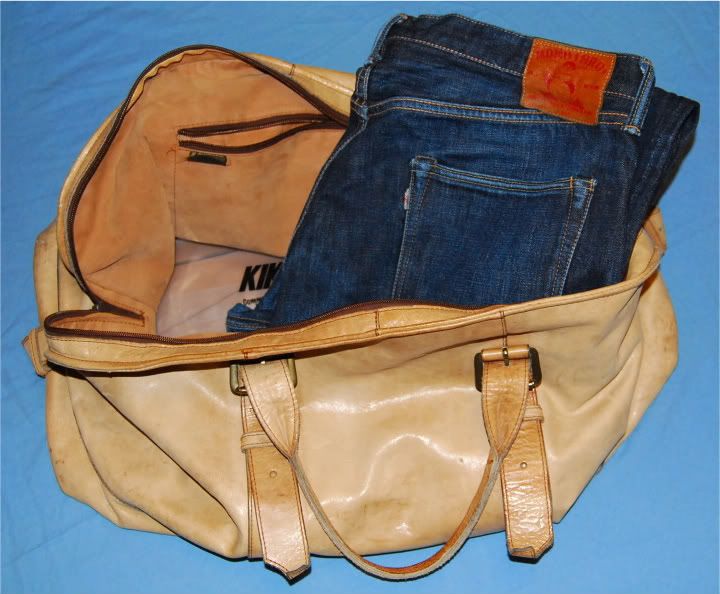 The pic was taken last summer (ah the summer), and although it's just something like 6 months back it feels as if it was ages ago. My Vintage Label Momotaro Jeans which are actually stored inside the bag at the moment were a true travel companion to my bag last year and thus I feel that since I am more or less wearing the Copper Label Momotaro Jeans on daily basis, I should keep the jeans I love in a bag I appreciate almost as much as my jeans. Also it saves me a minute when packing for a trip, should I feel a need to pack an extra pair of jeans along to the journey. Next stop for the bag is Copenhagen, Denmark where we're heading in two week's time. But more on that later.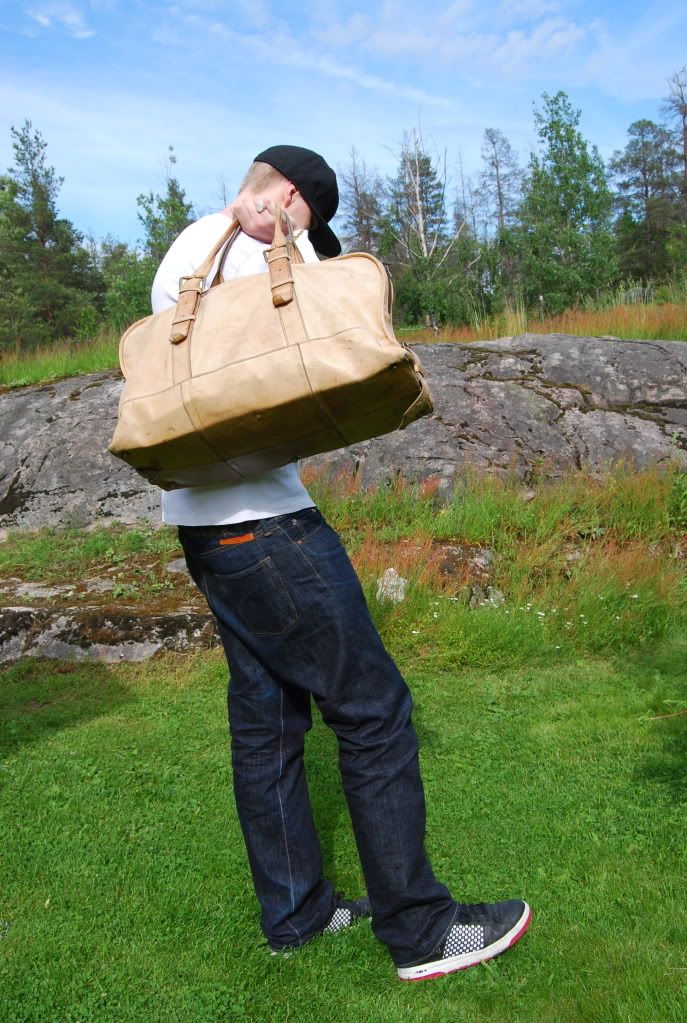 That's all for this edition of Stuff to wear… Stay tuned for more and have a prosperous week ahead everyone. One love y'all, I'm out… Peace.
:Momotaro Jeans, stuff to wear, Vintage, Vintage 0901