by Taavi Kuisma on Jun.27, 2010, under Fashion and style, Headlines
Greetings!
Happy Midsummer! I'm still on holiday mode and I can't even remember when was the last time I spent few days without plugging in my notebook. I have kept checking my emails and such but since I'm still on holiday this 6 month mark of my Copper Label project will be production of my trusted iPhone.
My jeans are still airing outside following a very nice BBQ session. Barbecue is an important part of summer and I love it although following that the jeans usually smell a bit smoky. Like after Devin the Dude concert but with different smoke.
The latest thing I need to look into is the torn pocket fabric which has been unraveling for a while thanks to the platinum and diamonds on my right hand's ring finger. The rough surface has been slow and steady ripping the fabric as I keep my phone in this particular right pocket.
But talking about unraveling, my trusted belt which I bought almost two years ago from Seleven Gallery in Hong Kong is finally giving in to the wear and tear it has gone through. The belt has been worn non-stop for the whole time and no, I do not wash my belt (surprise). Just yesterday the metal piece of the "belt hole" came off. I'm actually surprised it has not come off before this. But hey, yesterday was as good day as any.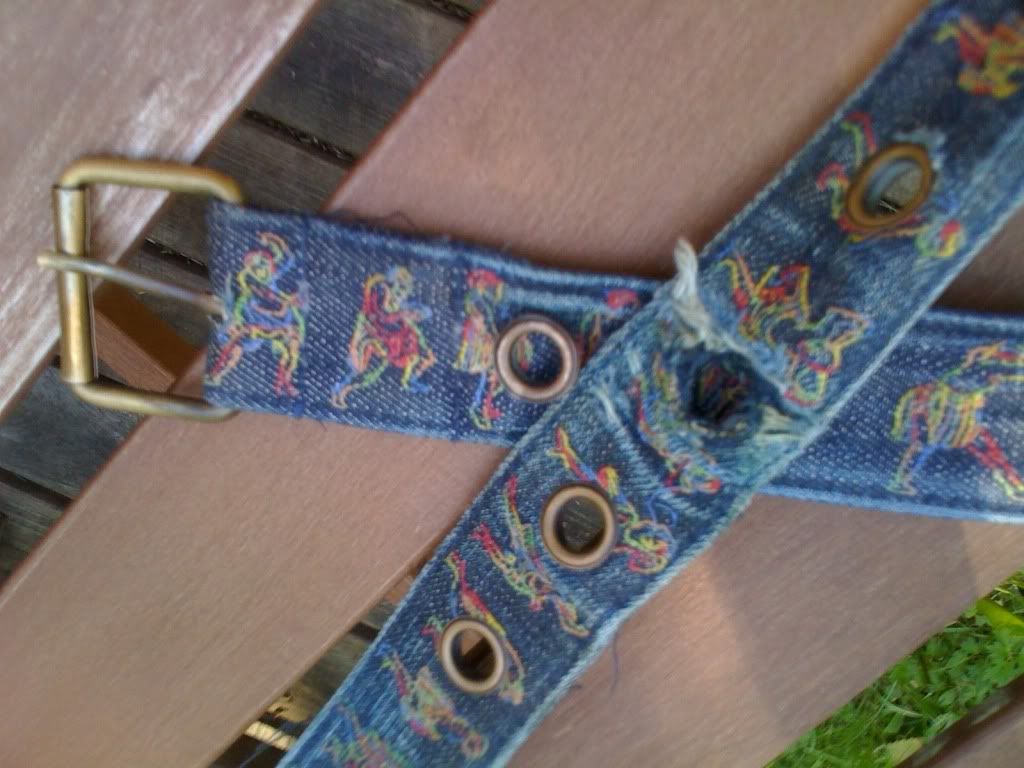 The jeans are blue as the skies and you can see the mobile phone has been kept in the pocket more than often with obvious "phone fades" on the right pocket.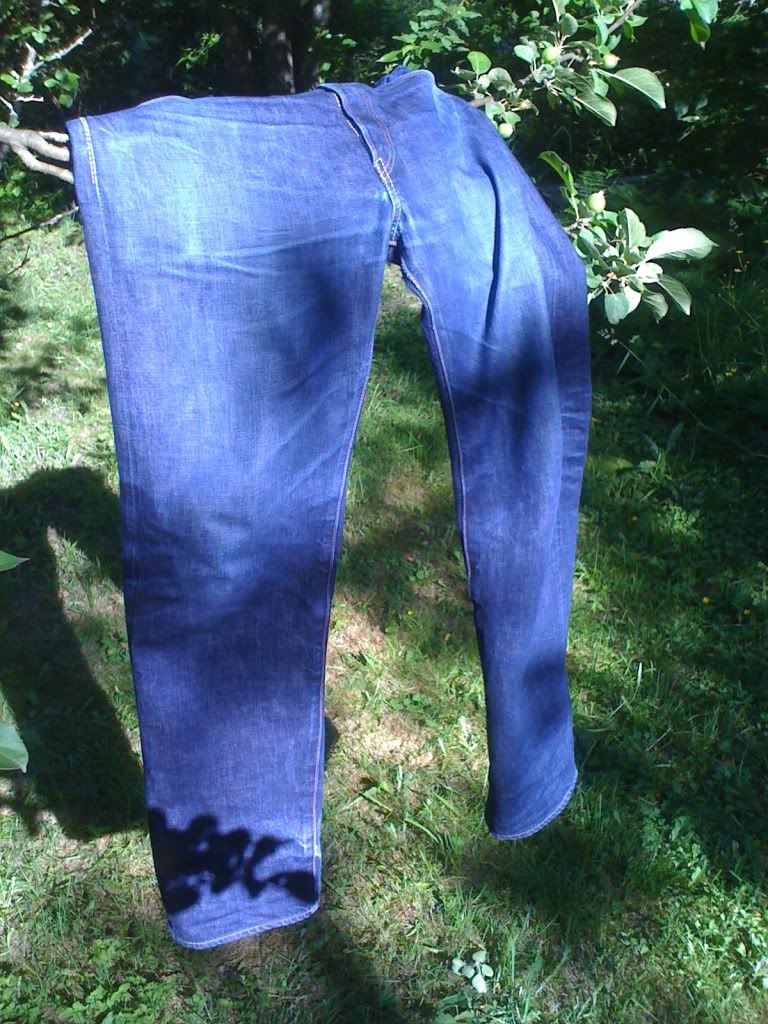 Interesting enough the left back pocket has gotten most of the worn (due to the wallet inside the pocket) where as the right back pocket is still all intact. Even after six months the Momotaro stitching is still there. Need not say the back of the knee creasing or honey combs are forming nicely and looking pretty cool. The ass whiskers are still forming more obviously on the left side. Again, this is perhaps because of the wallet.
I will have more pictures of the jeans soon, next time possibly with a proper camera. The skies are blue I'm feeling good and I don't know why but Ihave Young Jeezy's My President ringing in my head. So that's all folks, My President is blask my Lambo's blue and I be god damned if my rims ain't too…
:Copper Label, G003-MB, Momotaro Denim, Momotaro Jeans