by Taavi Kuisma on Jun.10, 2010, under Headlines
Greetings earthlings!
The World Cup in South Africa is going to kick off soon and with all the basketball related editions, I thought it would be fair to post a little something on the biggest event in the world of soccer.
The fashion world is reacting fast to this type of event. Premium watch company Hublot signed a big deal being the official time keeper of the games.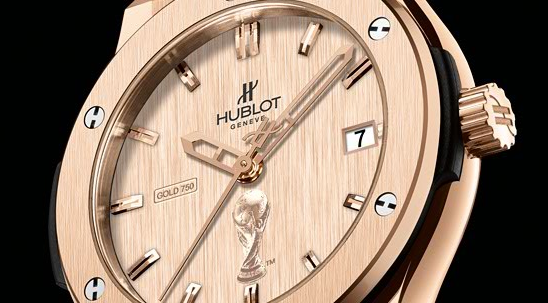 Picture courtesy of Hublot.
It's obvious the big names like Adidas and Nike are working hard to bring their names up. The once in four years event is huge advertising opportunity to the labels. Plenty of collectibles are appearing on the sports stores' shelves and the stuff is naturally limited edition since the 2010 World Cup in SOuth Africa is a once in a lifetime thing. The next games will only happen in four years.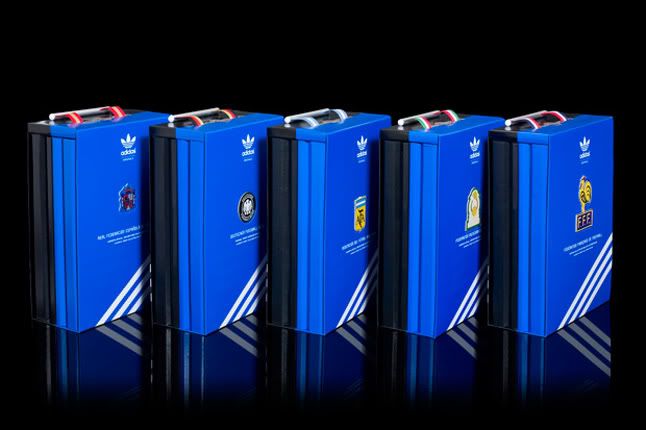 Picture courtesy of SneakerFreaker.
Don't forget, the whole world is watching the games. Below the official world cup commercials of the "biggest" sports houses in the world.
When talking about soccer we can't forget Umbro, which has been a household name in the soccer scene for ages. I mean I was never too much into soccer but remember having a jersey and a ball by Umbro when growing up. Umbro has a pretty sexy campaign for their World Champions Collection, featuring the seven girls from the seven countries England, France, Germany, Italy, Argentina, Brazil and Uruguay. Can't hate. After all, sex sells.

Picture courtesy of Umbro.
It's not just the jerseys that have started selling but the fashion labels are also reacting to the event. Take for instance limited edition releases from KIKS TYO. The below collaboration tee featuring lovely Yuki Hoashi holding the official world cup ball branded with the KIKS TYO logo. The shirt was limited to 100 pieces worldwide and you can now see "sold out" tab on KIKS' website (no surprise there).
The other recent KIKS release is the World Cup Boks-Kun tee also featuring a world cup motif sans the girl.
I think that's enough for our World Cup Edition. I'm sure we're going to post more stuff as the games get started and I know we'll be watching. I've been rooting for Japan and France since 1998 and still do so. You see, instead of picking just one team, I have too. More chances that my favorite's going to win.
So which team/country are you rooting for? Who's going to bring home the trophy?
Cheers y'all. I'm out! Peace.
:2010 World Cup, Adidas, Boks-Kun, Football, Hublot, KIKS TYO, Nike, Soccer, Umbro, World Cup, Yuki Hoashi