by Taavi Kuisma on Aug.14, 2010, under Fashion and style, Headlines, News & Events
The first day of the Gallery International Fashion Fair is done with and we definitely did not leave the venue empty handed What we have at our hands is the world premiere of the Melange Denim ER007-3B. They were brought to us exclusively from Japan so in the sense Copenhagen is the first country to have them, although they will be shipped out after the Fair.
The coveted jeans that left many impressed during Terminal-2 have finally made their grand entry in the denim world. The jeans will become available through our Online Store soon but it feels good to finally have an actual pair of these jeans at my hands. And no, samples don't count. The jeans in the picture will be shipped out soon and we can't wait to get feedback on the jeans. It will be interesting to see how these jeans wear and fade as they don't really fade but at the same tome they do. So it should be  good.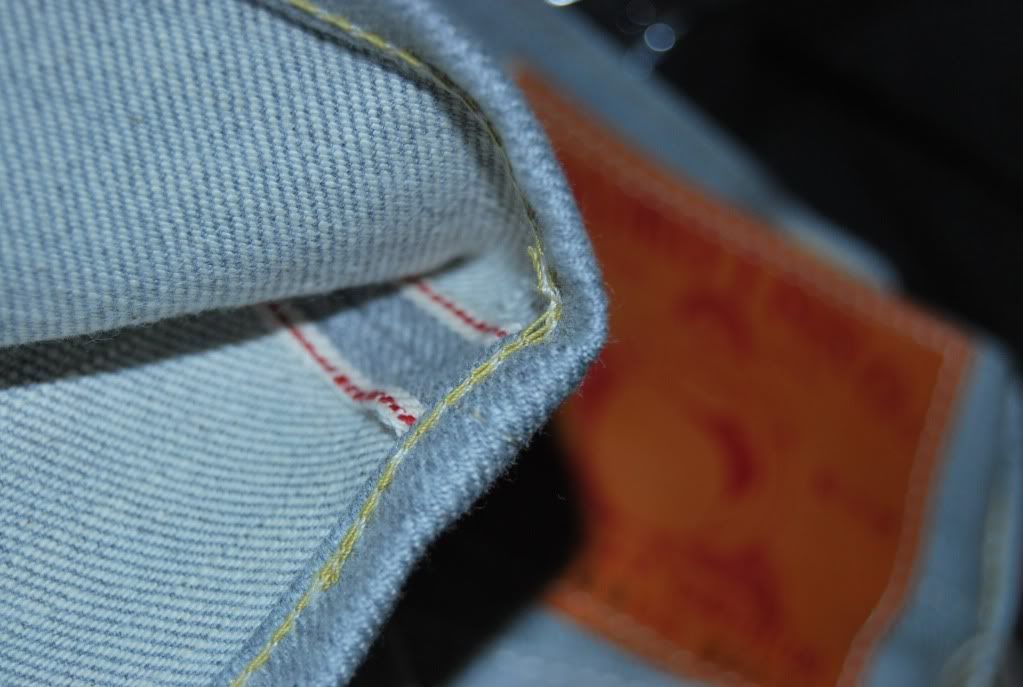 Stay tuned for updates on the release date, we'll keep you posted.
:Copenhagen Fashion Week, Europe Label, Gallery, Melange Denim, Momotaro Denim, Momotaro Jeans